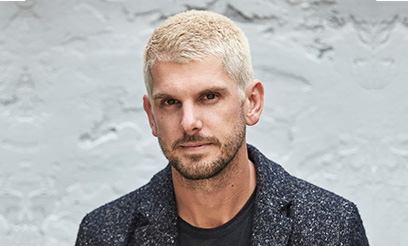 Simon Morehead
Insta:
@simonmorehead
Simon Morehead is a creative thinker, director and enabler.
His natural curiosity and inquisitiveness inspire him to transform
his experiences and learnings into film.
Simon's vision is to craft each film and encapsulate the audience,
making them see, feel, connect and hold desire. An over-stimulation
of visuals creating layered films through the use of mixed media and
crafting for the edit. A want for the story at hand to not feel
forced, an aim for excitement or that emotional hit.
Simon's latest films explore youth culture, fashion and sport.
Simon embraces true storytelling coupled with a stylistic visual
approach to bring each project to life.
Simon has directed campaigns on a global scale. Highlights include
the brand film for NOCCO, Glenmorangie Signet for LVMH, his
Led By None 2019 campaign for General Pants and the
Australian release of Cartier's Juste En Clou with Rita Ora. 
Outside of commercials, Simon has been on set directing
6 x 60 minute episodes for a real life crime docudrama airing
in 2022 for Australia's Seven Network.
His short films 'We Move Forward' and 'Denxy' are currently
in production and also due to be released in 2022.