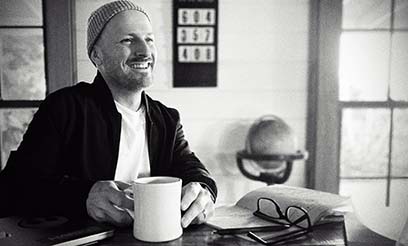 Paul Nevison
Insta:
@paulnevison
"I love telling stories…big stories, small stories, true stories, but most importantly,
stories with heart and soul. Stories grounded in purpose that champion the underdog,
the unlikely and the overlooked. In an age of social, political and ecological discord
– stories that connect and remind us of what it means to be human are more
important than ever".
Originally from New Zealand, via a decade in London, Paul is now based in Australia.
Equally at home crafting a moment of real-life or interpreting a scripted scene, it's all
about finding stories that connect with our common humanity.
Filmmaking has taken Paul to over 40 countries, helping him develop a film style steeped
in the complexities of human emotion, utilising intimate cinematic portraits that blur
the lines between fact and fiction, yet are firmly anchored to a human-centric soul.
Paul's work has been recognised and awarded at YDA Cannes, Ciclope,
Kinsale Sharks and the 1.4 Awards.
AWARDS
YDA 2020 Cannes – Gold Screen "Nitacheza/I Will Dance"
YDA 2020 Cannes – Silver Screen "The Fisherman"
YDA 2019 Cannes – Gold Screen "Volta"
Kinsale Shark Awards 2020 – Nominated Best Direction "Can You See Me – Love Story"
1.4 Awards 2020 On the Cusp Longlist "The Fisherman"
Ciclope Festival 2019 (Africa) – Winner Best Direction over 180sec "Volta".
Ciclope Festival 2019 (Berlin) – Finalist Best Direction over 180 sec "Volta".
Finalist GZDOC 2019 – Best Documentary Short "Volta"
Winner Graham Wade Pilgrim Media Prize 2019 (Australia) "Volta"