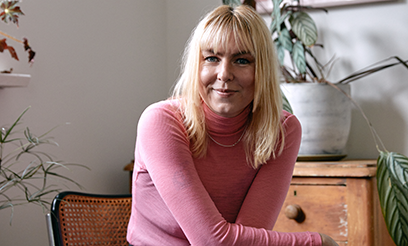 Lizzy Bailey
Insta:
@lizzybailey__
Lizzy Bailey digs into the heart of a story and its characters.
Treading the line between funny and heartfelt, her work celebrates
the real, human side of us all.
With a keen eye for casting, Bailey creates nuanced, subtle performances
that are grounded in reality. She is an inquisitive director always looking
for ways to move an audience with laughter or tears.
An alumni of Melbourne's Victorian College of the Arts Documentary program,
her work is authentic and naturalistic. She has directed commercials for
brands such as Google Nest, Victorian Government, Citibank, South Australia
Tourism, Panadol, Drive, Sunsuper, Kellogg's, Origin Energy, NAB,
Gem Finance, and Bonds.
Bailey's recent work for Google Nest was heralded by Umbrella as 'Campaign of the Year'
while her recent campaign for Guardian Funerals was listed as ad of the week on
LBB Online and was nominated for Campaign Brief's 'The Work 2022'.
Her latest shorts, 'Yes?' and 'Lil' played in festivals around Australia,
picking up awards for Best Female Director at Freshflix and shortlisted for
Best Comedy at Setting Sun Festival.
She has several other upcoming projects in development.