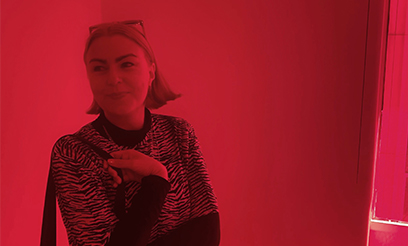 Lizzy Bailey
Insta:
@lizzybailey__
Melbourne based Kiwi Lizzy Bailey describes herself as a
self confessed 'curious creative at heart'.
.
Her work is narrative fiction, creating films that are honest,
warm, engaging and at times funny. At times dark, however
always with a humorous aesthetic. Her love for people makes
her a powerful director, looking for ways to push the boundaries,
sometimes making us laugh in the process.
.
Lizzy's love for filmmaking began at a young age as she documented
everything making short films with the family video camera. She
then studied Film at Canterbury University in NZ, before moving
to Melbourne to attend VCA.
.
Her inimitable observations of people are demonstrated in the way
she directs her talent, develops her characters and communicates a
story. Bailey's work is authentic, rich and unique – an inquisitive
director always exploring ideas.
.
Lizzy has directed commercials for brands such as Citibank, SPC,
Origin, Solo, NAB, Barbie, Kellogg's and Bonds.
She won Best Female Director "Frothing Female Award" at Freshflix
Festival and was a finalist for best comedy at Setting Sun Festival.