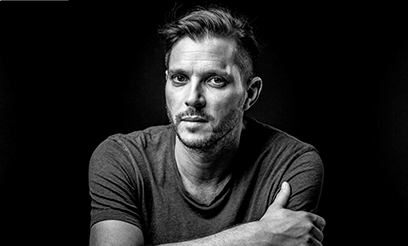 Patrick Fileti
Award-winning film and commercials director.
Patrick's ambition to create authentic, emotionally charged content is rooted
in his belief that imagery speaks to the soul of the viewer.  Focused on intimate
storytelling with an acute sensitivity to the human condition, the authenticity
of his visual language offers uniquely honest perspectives that trigger connection.
Always striving to find hope in every corner, his work sets out to reframe the
struggles of the human experience and reveal the shared universal themes that
bring us together.
"I tell stories that are anchored in real feelings. The lighting and camerawork
capture the most beautiful version of real places. These are found moments set
within spaces that breathe with realism, a heightened reality"
Awards
"Inferno" – Best Documentary, Palm Springs International ShortFest
Myer "Naughty or Nice" – Spikes Grand Prix, 4 Gold, 2 Silver AWARD Award, Bronze Cannes Lion
Coca-Cola "Small World" – 3 Gold, 2 Silver, 4 Bronze Cannes Lions
Bundaberg "Road to Recovery" – 3 Bronze Cannes Lions
"Greenlight A Vet" –  Silver Effie, Nominated Adcolor Ad of the Year
Shell "Real Destination" – Gold ACS 
NRMA "Home" – Gold ACS 
Jetstar "Live for Today" – Gold ACS 
Energy Australia "Power to Move" – Gold ACS 
Canon "Photochains" – Grand Prix Cannes Lion, Silver Clio
Canon "Photo 5" – Bronze Clio, Bronze Cannes Lion
Canon "Seconds with" – Bronze One Show, Bronze Cannes Lion
Vacant Space – Gold ACS 
Shark Fin Blues – Gold ACS 
Short Film "May" – Gold ACS 
Short Film "May" – Best Film Young at Heart Film Festival
Short Film "May" – Gold Mayor's Award Heart of Gold Film Festival