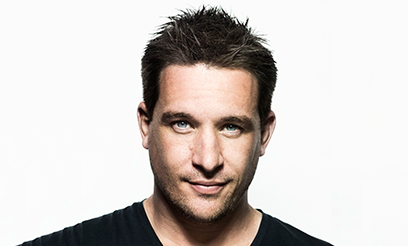 Gerard Lambkin
Director Gerard Lambkin ACS is renowned for work that is insightful, emotive and
always memorable. Both as a Director and a Cinematographer, Gerard has received
numerous prestigious international awards (including New York Festivals, Mobius,
ACS, One Show One Screen). Most notably, Gerard's film Great Adventures won
Best in Show and Best Narrative at The One Show's One Screen Festival.
Gerard's work combines natural memorable talent performance and storytelling
with a strong visual style. At home behind the camera, and equally skilled with
delivering insightful and touching performances, Gerard's unique skill set
combines a powerful visual style with a natural talent for storytelling.
His deft, but light touch and innate sensibilities to all aspects of filmmaking
make him a brilliant collaborator and extremely versatile film maker. 
Gerard has been honoured with the distinction of being one of a handful of Directors
to ever be awarded full accreditation as a Cinematographer by the Australia
Cinematographers Society, entitling him to use the converted ACS letters after his name.